I was a schoolteacher before becoming a professor.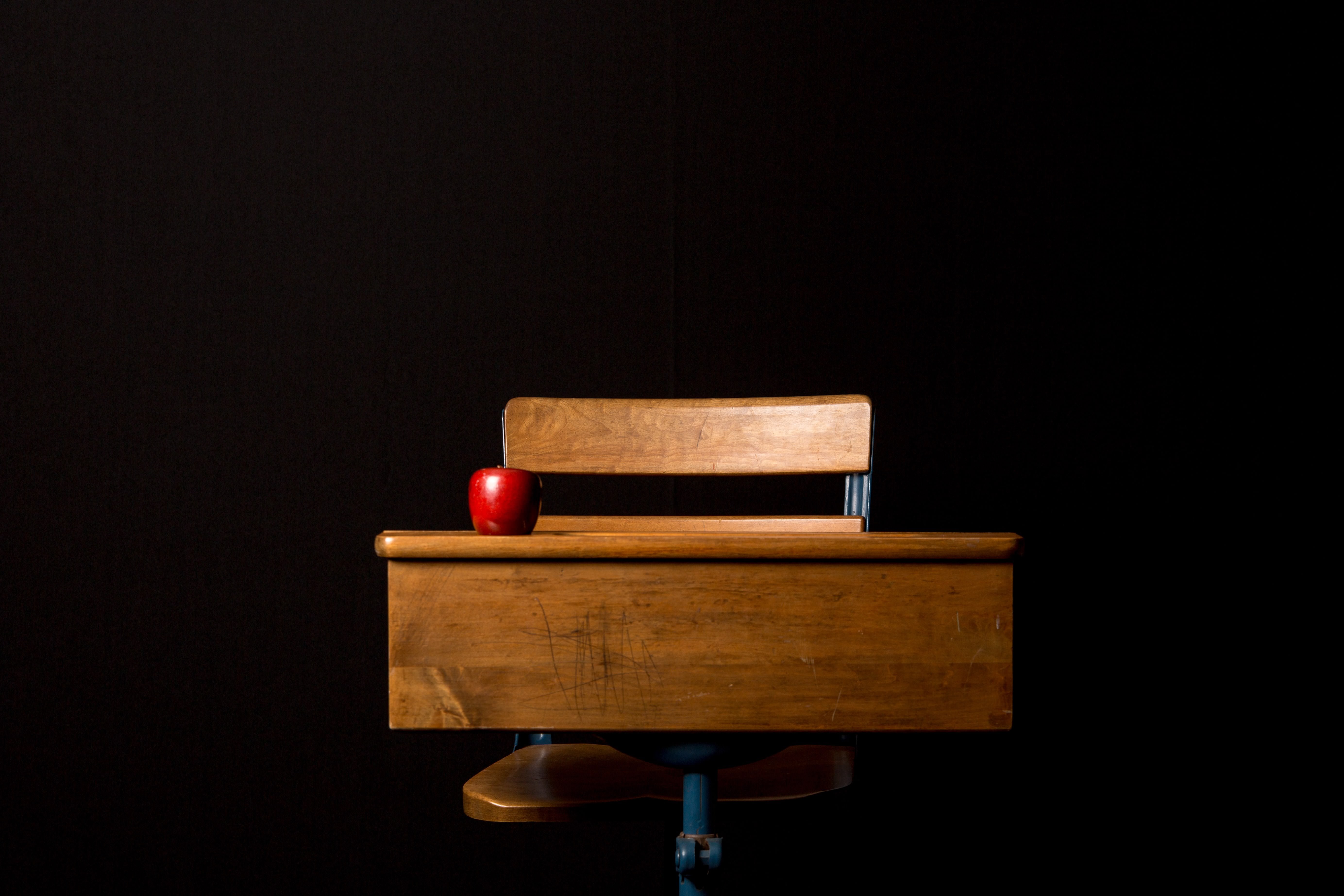 I taught at St. Augustine's elementary school in Ponoka, AB, and John Paul II high school in Ft. Saskatchewan, AB. I attended a great little public school in rural Alberta—David Thompson high school—but gravitated to Catholic schooling because of my religious background. I like collaborating with local schools now as a professor, whether something as simple as taking students on a field trip to Ben Calf Robe School here in Edmonton, or completing qualitative research with local students and educators. I like staying connected to schools.
Being a part of St. Joseph's College, I'm fortunate to liaison with local districts. We host an annual event called, "Dinner and a Course," which is a knock-off of "Dinner and a Movie." It's great to see local educators share a meal together at the College, and then engage one of our instructors on a topic relevant to their professional concerns. We also arrange an annual job fair with Catholic school districts and have hosted or co-hosted events locally.
In 2015, I began teaching in an educational leadership program in the Faculty of Education. The Masters' of Education (MES) program has reinvigorated my teaching because I get to work with driven educational leaders and engage leadership research. Teaching condensed summer cohort courses puts everything else on hold, but reminds me of the power of teacher-leaders. Furthermore, sitting on doctoral and master's committees in the Faculty has also been of great value for my own teaching and learning.
---
I've been able to write high school modules about sport and spirituality—thanks to the financial support of Edmonton Catholic Schools. Email me and I'll send them to you.
If you are looking for a speaker on topics of religious education, sport and spirituality, sport and religion, or catholic education, then perhaps I can help. Contact me about a date and your expectations. Click here to see my CV; I include past presentations, my areas of interest, and research publications.
---
I've written a number of articles you might be interested as an educator. I include some samples below, but only the first page of each in order to adhere to copyright law. If you are interested in reading the rest of these papers (or others), just ask.
Beyond Tebowing and Superstitions: Religious Practices of 15-year-old Competitive Athletes
Brief: This is a paper based on interviews I did with young athletes and their use of religion and spirituality: there's more religion in sport than Tebowing and superstitions!
Ideas for Practitioners - Talking about Science in RE: Some Strategies
Brief: Here's the start of a short article written for teachers interested in strategies for connecting religion and science. Take a look.
A Made-in-Alberta High School Religious Education Program
Brief: This short paper is about the religious education (RE) curriculum and the need to re-examine past RE work in Alberta to inspire future plans for curriculum design.